Amid the problems of inequality and racism that black people are suffering around the world and in particular, the USA, Africans are fighting themselves on Twitter. A fight that has been characterized by name calling and whatnot.
Following the bad blood between some Africans living in America and those who are still domiciled in Africa, an African American lady who had abused an African woman on Twitter has tendered her apology after the latter supposedly cursed her in the name of ogun.
The African American whose username is @dearoIdonika had called the African woman a "nasty black bi*ch" then proceeded to call her other vile names such as "booty scratcher with booty fingers" promising to be on her next flight to beat the African Lady if she kept talking about African Americans. She also called her "nasty jungle ape", saying she should fix her wifi antenna and her dry wig, before also calling her an "ant faced bit*h"
In response, the African Lady who happens to be Nigerian replied her with curses on her Twitter timeline, saying "[email protected] if you don't enter the next available flight to Lagos Na ogun go punish your papa".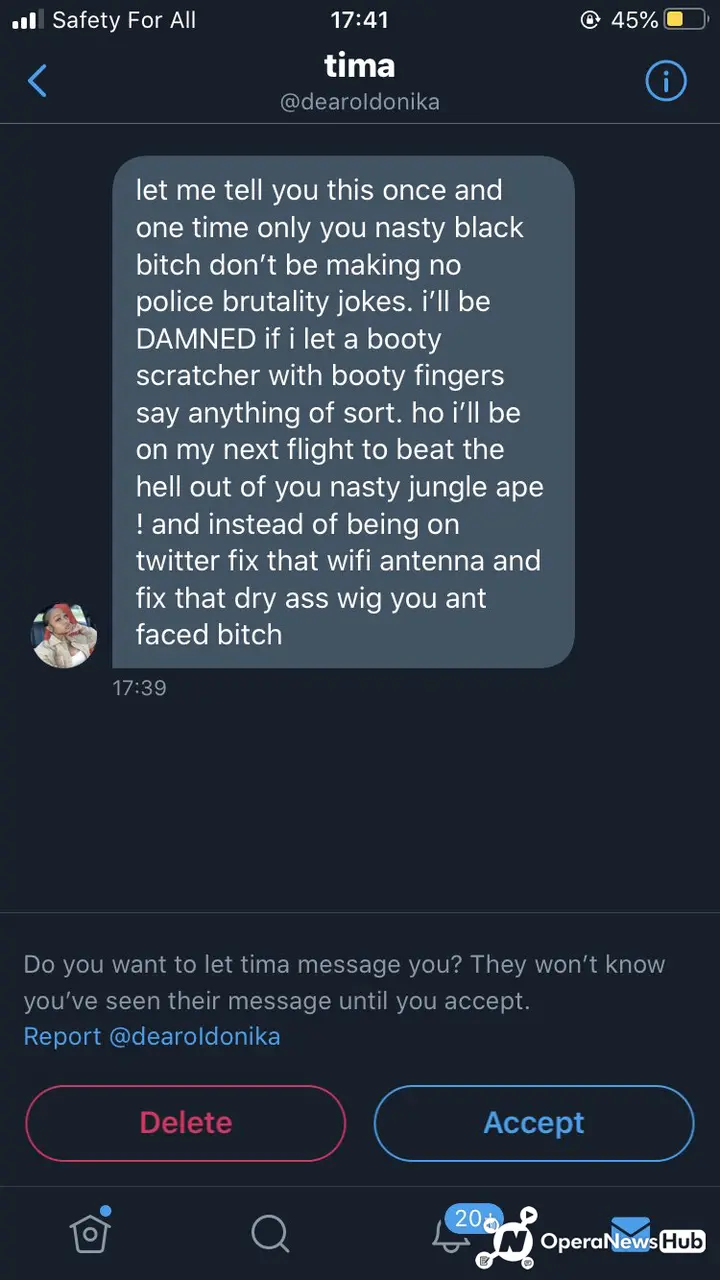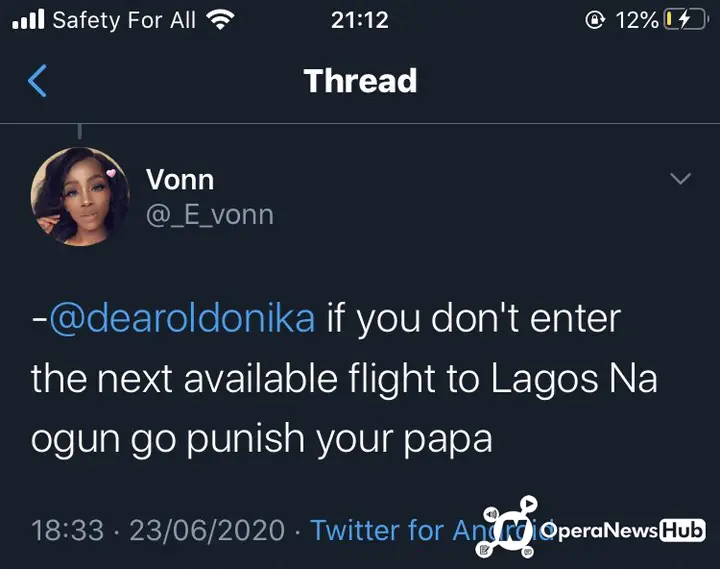 The curse triggered the African American who proceeded to the Nigerian lady's inbox to plead with her not to curse her. "Don't curse me I beg", she said.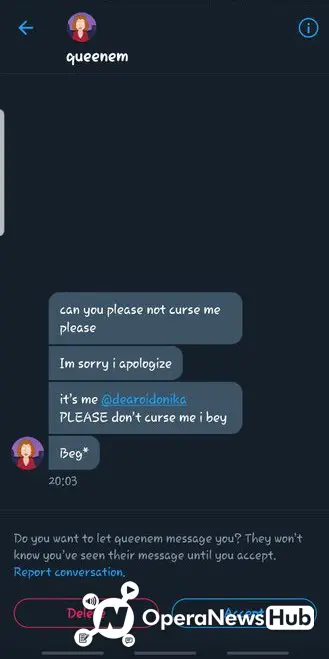 It is quite shameful to see that instead of coming together at these trying times, black people are busy fighting themselves on Twitter.