Nigerian/British Professional Boxer Anthony Joshua has in recent hours been attacked by Americans all over the world, mostly whites over a speech he read while leading a 'black lives Matter' protest at Watford England yesterday.
Anthony Joshua as in the steps of John Boyega and Keke Palmer had spearheaded yet another protest against racism in the world following black man, George Floyd's death but this time he didn't receive as much accolades as John Boyega and Keke Palmer had.
This was because there was in the speech he read a perceived Racism; he had adviced Blacks to only Shop from Blacks and not to patronise White owned businesses. This Comment had sparked a lot of Reactions from whites who thought that his statement was only making things worst and some said that they couldn't wait to see Fury Knock him out in the Coming match they had together.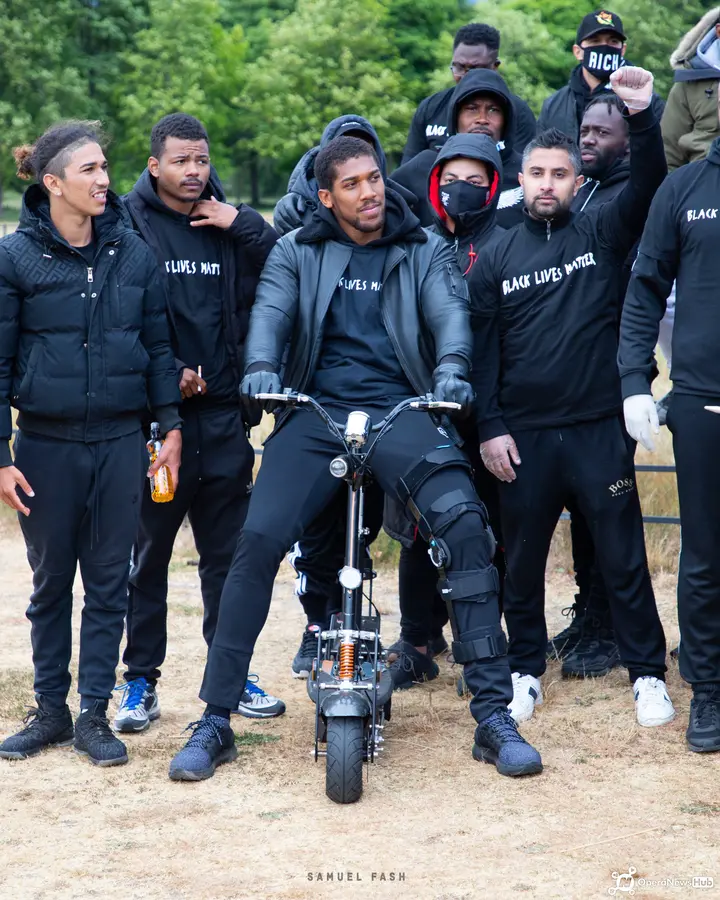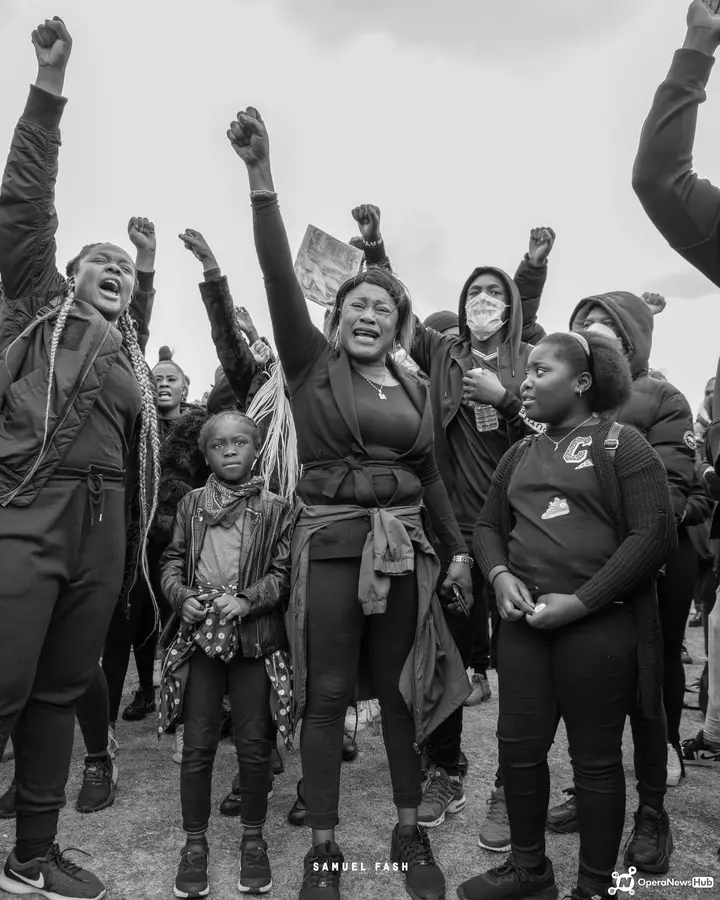 See some White Comments Below
"What's this about stop shopping at white businesses ? My family have a local shop down in Devon they are white , not racist and need customers to survive. Why should people stop shopping at their business just because of the colour of their skin ? "
"You've lost a fan, a PPV buyer, a ticket buyer, a merchandise buyer in me I'm afraid"
"You called for a boycott of white businesses. Choosing to shop somewhere because of the colour of the owners skin is and will always be racist"
"You have let yourself Down And you are a role model for many. I was absolutely gobsmacked by your comment about "Dont Buy from there shops" its terrib le. You are the Heavyweight champion of the World. You should be leading the way. I'm absolutely gutted with that statement"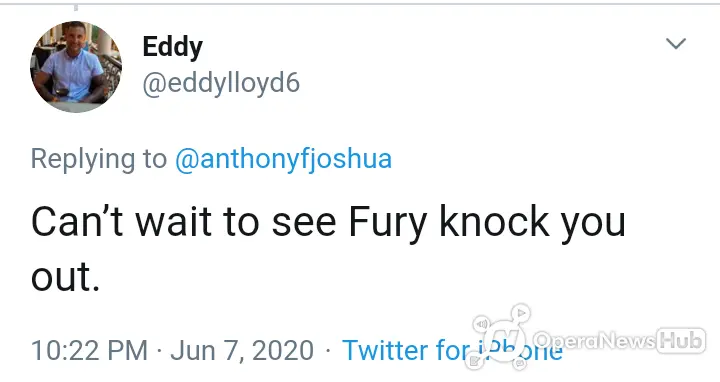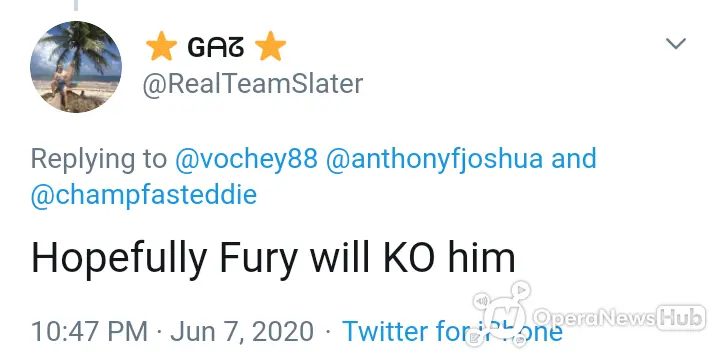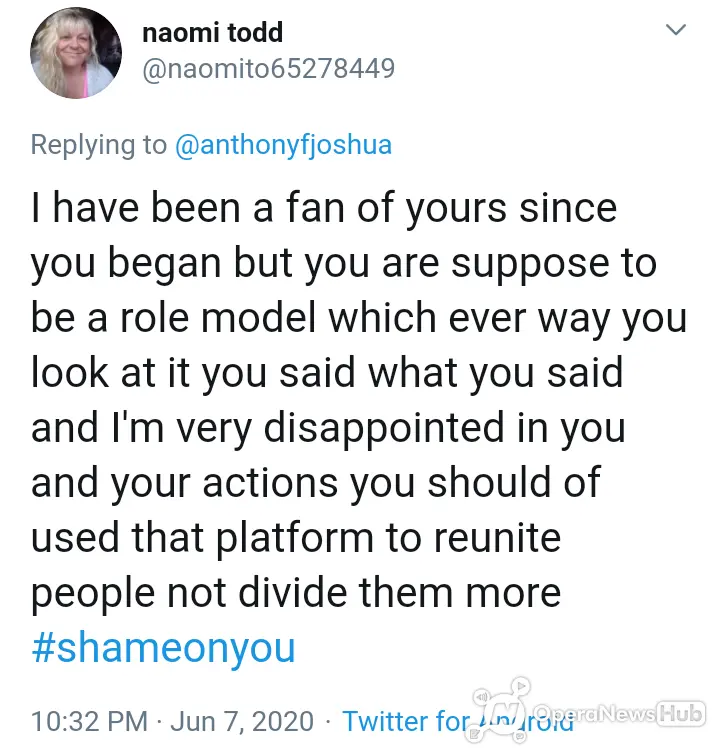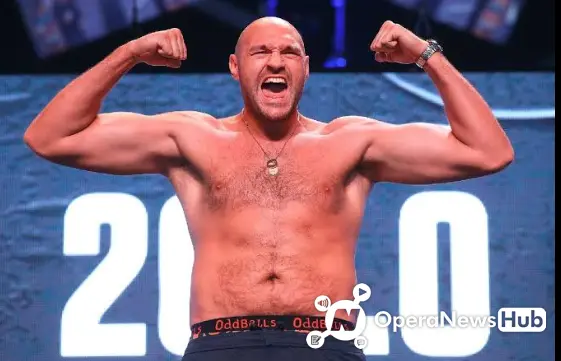 A.J however claimed that he wasn't the one who wrote that speech and that anyone who thinks the he is racist should go F*ck himself, Sharing through his Official Twitter page he said;
"If you think am Racist go Fck yourself, if you watch the full video, the speech was passed around for someone to read and i took the lead. I personally spoke from my heart about the Watford Community, ideas of us personally investing 7 figures to create Unity and opportunity and adding change to the African/carribean community.
Shops aren't the issue here, Before you talk Shit, Better boycott Racism. I said what i said and I will act to make a change"