The era of slave trade created a lot of advantages for the western world. The main reason they needed slaves, were to work for them endlessly on their plantations without pay and constant hardship. By now, we all know that story.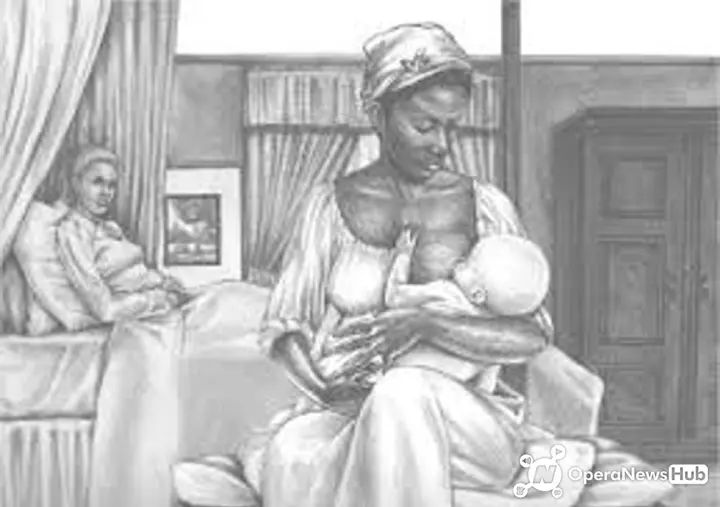 As time went on, the duties of slaves graduated from plantation work to domestic chores, especially that of the enslaved females.
Aside working on the plantation, female slaves were also used domestically by their masters' wives to serve, cook, clean, in addition to satisfying their husbands and sons sexually.
It became too worse that when a mistress had many children, slaves were compelled to catering for those children. After a while, they were made to breastfeed babies. This practice was known as 'wet nursing'.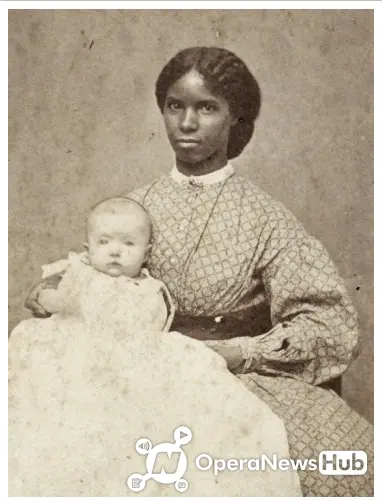 The practice became so popular in the 17th century that British settlers from Europe introduced it in America. To the white mothers, wet nursing was a way of maintaining their body statures and dodging the "messy" parts of motherhood such as 'sagging breasts'.
The practice gained more popularity when doctors, at the time, did all within their reach to prove that the act of breastfeeding was unhealthy and unsafe for women. It is believed that huge amount of money were paid for doctors to make such reports. For these reasons, the act of breastfeeding was seen as demeaning and those who practiced it were either refereed to as poor or uncultured.
While children of white families died as a result of one illness or another, children of slaves grew more healthier. And so the slave owners would force enslaved women to breastfeed white children so they would be healthy and survive early months of childhood.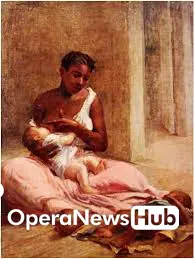 This practice had become so popular in the 18th century that once a slave had a child, she was assigned immediately to to white mistress and forced to breastfeed a white child while making her neglecting her own child.
Since they were not allowed to breastfeed their own babies, enslaved women had to substitute concoctions believed to be good milk supplements for their babies. The also mixed dirty water and cow milk which were not healthy for babies. This led to massive deaths of babies of slaved mothers.
At the dawn of the forced "wet nursing", the whites would kidnap newborn babies from slave mothers and with the pain resulting from not breastfeeding a child, they would have no choice than breastfeeding a white child to ease the pain. Those who refused, were milked like cows to feed white babies.
The white babies were left with slave mothers for months until they felt it was time to take them back. But several white babies also died due to the poor living conditions of slaves. The enslaved women were later forced to live with the white families as they were suspected to be responsible for the deaths of the white babies placed in their care.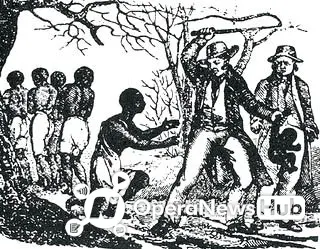 Enslaved wet nursing mothers were rejected by their husbands especially when their own child dies. Alternatively, slave masters and their sons had sexual affairs with enslaved women which resulted in the increased birth of mixed race babies.
The wet nursing started going extinct as slave began getting freedom. Some of these ladies were later saved by loved ones and families who bought their freedom.
Some women voluntarily stayed and continued the practice. Although they were discouraged, they discretely continued and earned more than self employed freed slaves. They were shamed by either being refereed to as Prostitutes or Shameless women.
Wet nursing existed for centuries even before the biblical days. But all throughout history, only slave mothers were forced to partake in it.