Tracy Zille is her name. Her tweets are directed towards black South Africans and the lifestyles they can't afford. Among other things, she has told blacks that Jesus is white. She said whites would not worship Jesus if he was African.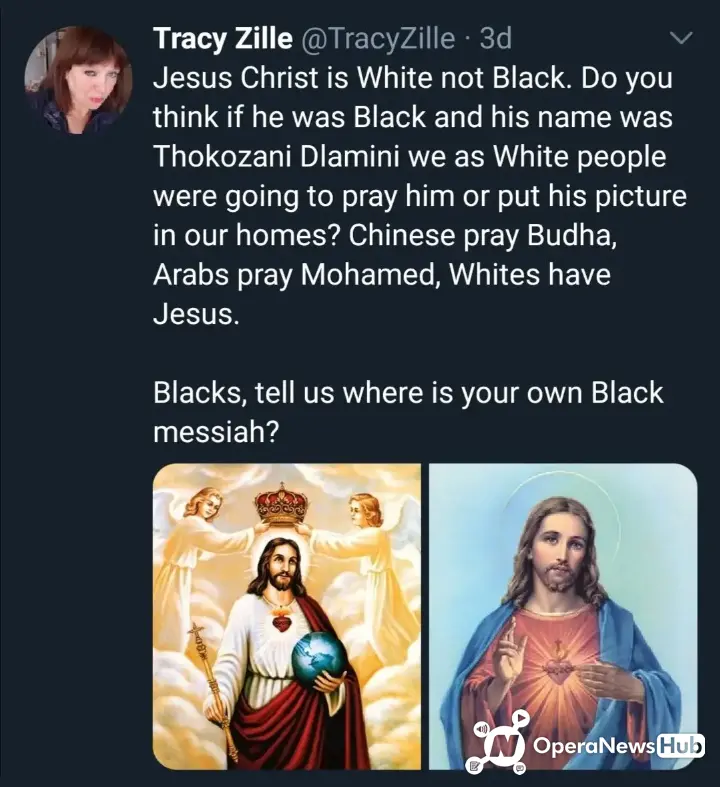 That wasn't all. She has has dragged, model Bonang Matheba into the mix. She has pointed out her lifestyle which includes her obsession with buying weaves. In a tweet, this Zille says Bonang spends over ten thousand rand on 'white people's hair. She has questioned this and suggested it was insane.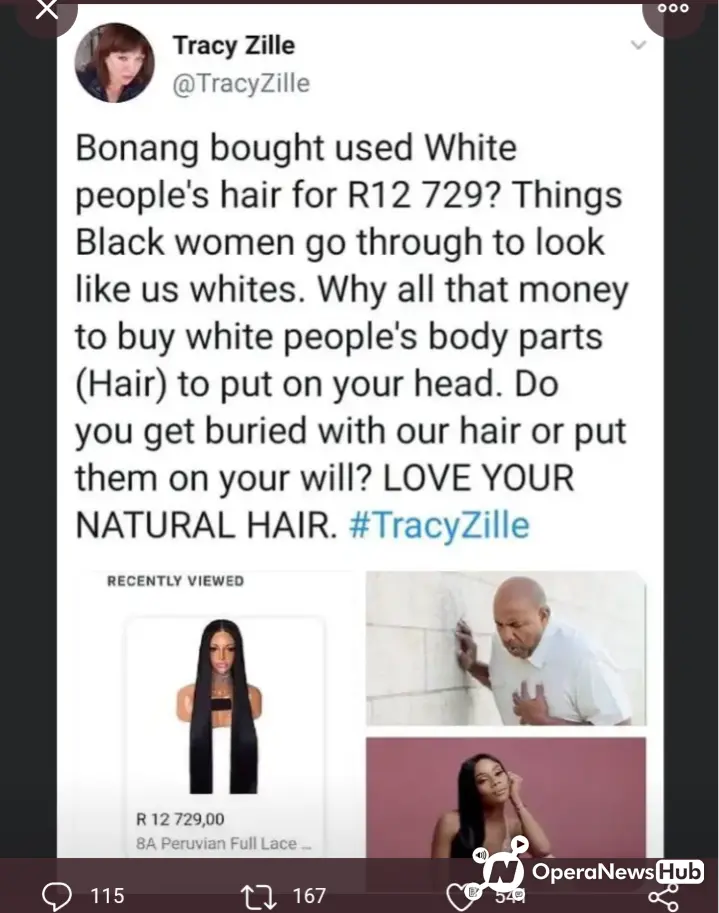 Her tweets continued to compare black people's lifestyle with white people. In this particular tweet, Zille said the reason white people  succeed is because they don't spend their money impressing slay queens.
She said whites invest their money on their families. A picture of white famers accompanied this tweet.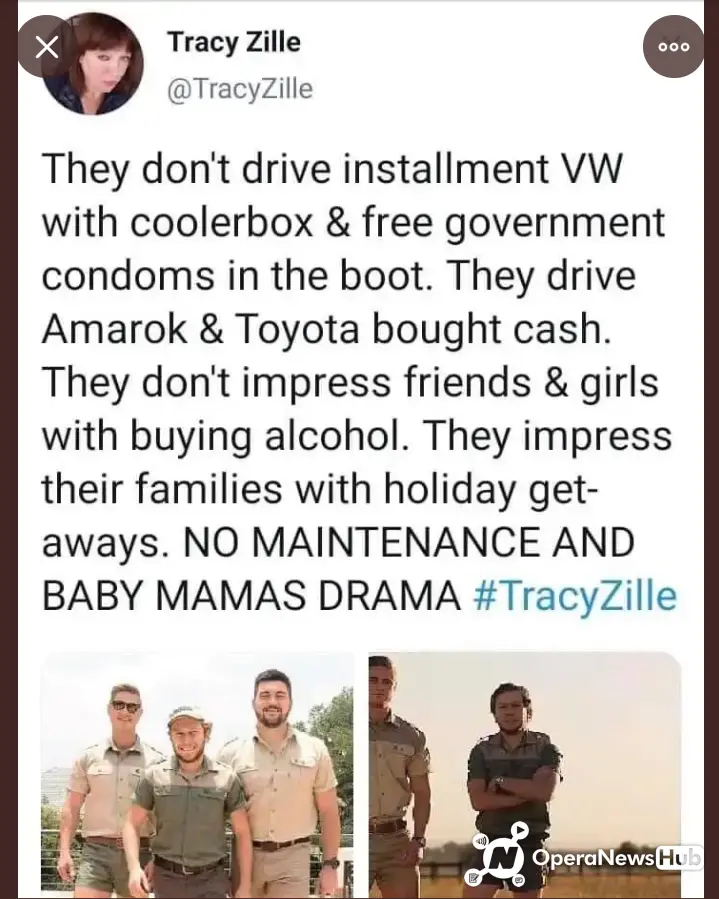 Many tweeps were devided on her tweets. Others said she had no right to tweet about black people. Others commended her for speaking the truth.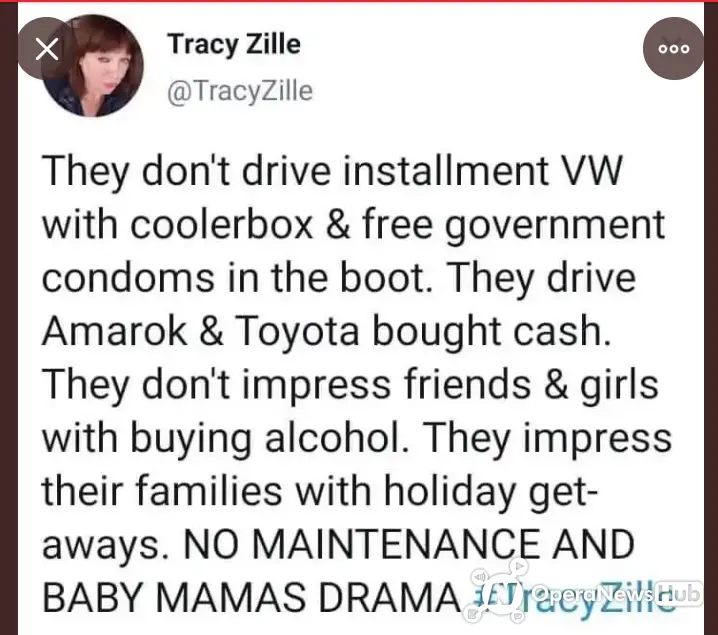 Zille did not hold anything. She even questioned black people who are having white weddings. Even on this, her tweets recieved mixed reaction. Others said her views are not entirely new at all. In fact they are saying these views have always existed.